Posted by Guest Blogger on 20th May 2022
VINOD PRESSURE COOKER UK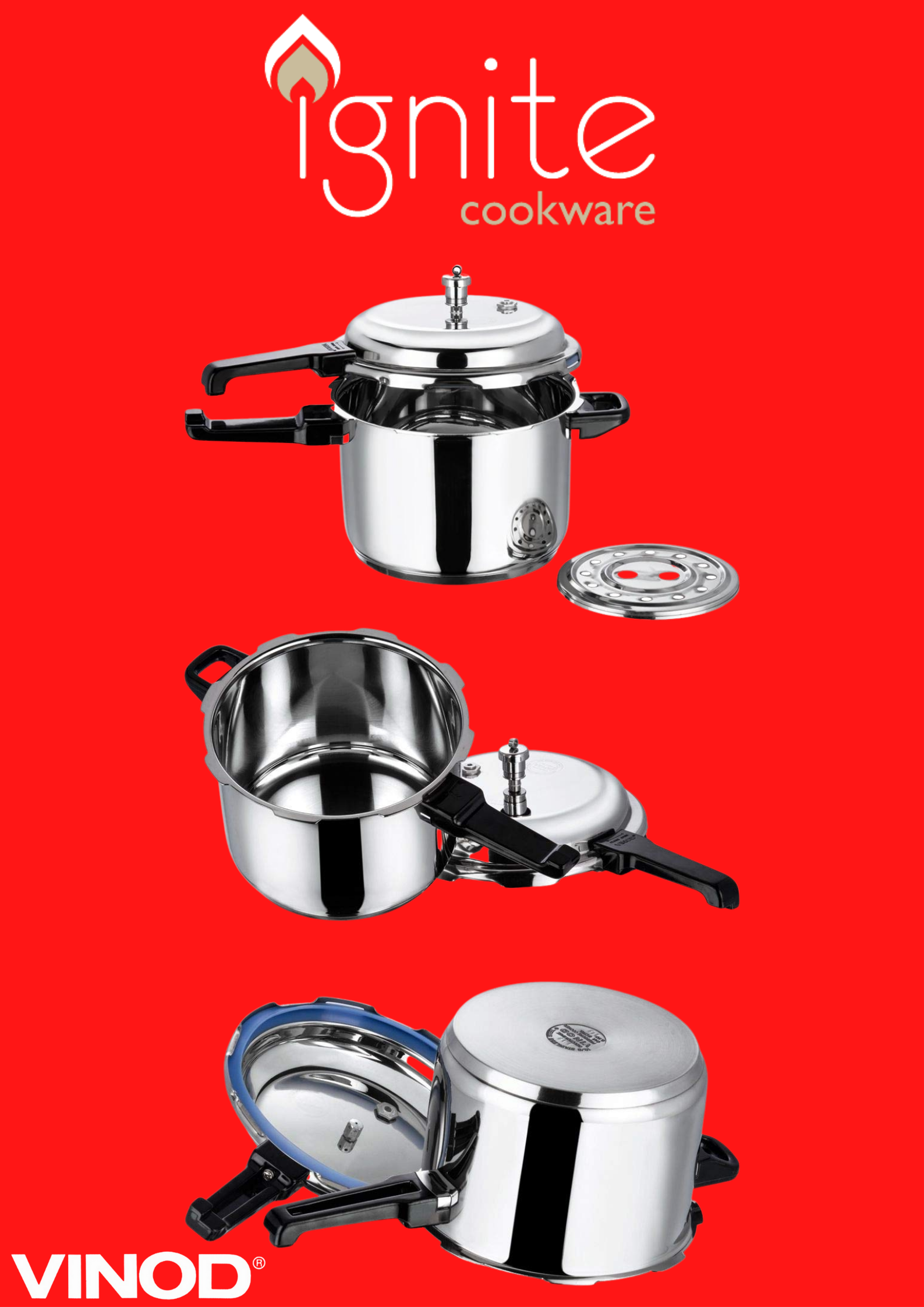 Stainless Steel Pressure Cooker
Vinod pressure cookers have been a must have in every Indian kitchen over many decades, Ignite cookware now brings a few varieties directly to you. We now stock a 7 litre and a 10 litre.
Induction Friendly Pressure Cooker
These pressure cookers have an induction bottom, its basically a special plate that is attached to the bottom of the stainless steel pressure cookers only, this plate interacts with an induction hob as well as retaining heat once warm.
Indian Brand Pressure Cooker
Vinod is a very successful Indian brand, although all the pressure cookers we sell are made in India, they are made for the UK export quality, so quality control is maintained very well and the pressure cookers have to pass an assessment before going on sale.